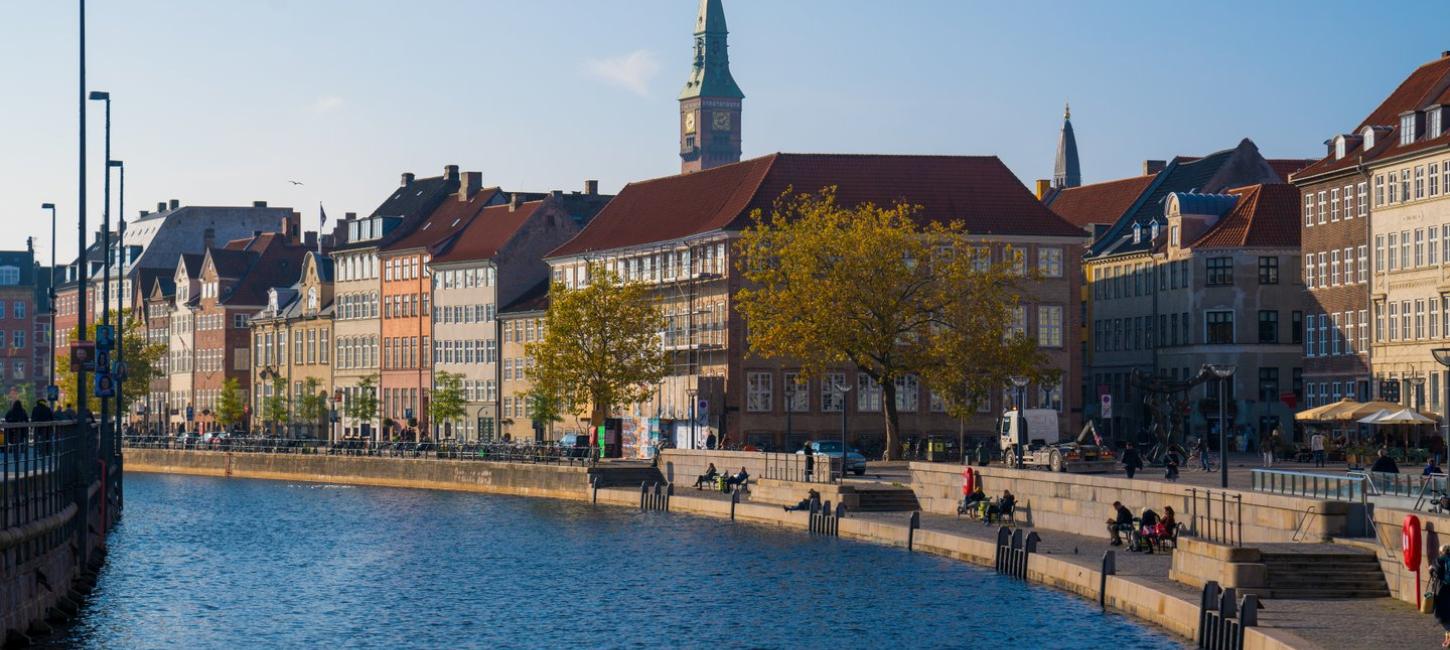 Den Herbst in Kopenhagen darf man sich nicht entgehen lassen
Herbst in Kopenhagen hat etwas Besonderes an sich. Wenn sich alle grünen Flecken goldgelb färben, entsteht eine ganz besondere Atmosphäre, und das Gefühl von Gemütlichkeit, auf dänisch "Hygge", verbreitet sich. Mit den Scandlines-Fähren ist die Anreise ganz entspannt.
The complete guide to autumn in Copenhagen
Orange is the new green, as the air gets crisper and the days shorten. Autumn (or fall) days in Copenhagen are a little less crowded and a peak season for "hygge". Expect a mix of beautiful, sunny days - even some late summery ones calling for long walks outside, and the occasional wet or windy ones calling for indoor activities. Either way, this guide got you covered. 
Die Stadt erleben wie die Einheimischen
Es ist wahrscheinlich keine Überraschung, dass die Kopenhagener ihre Fahrräder lieben. Es ist einfach die beste Art, sich in der Stadt zu bewegen. Es ist nicht nur schnell und einfach, sondern zweifelsohne auch die beste Art der Fortbewegung, wenn man den Puls der Stadt sehen, hören und fühlen möchte.
Food and drink isn't just food and drink
Warm yourself on a world-class cup of coffee or how about eating with locals that you have just been seated with? Fancy a lager in historical surroundings? Here you'll find an array of good food and drink experiences, which offer a little more than the usual
Urban farming and Architecture
Parks and green oases have always been an integral part of Copenhagen, but lately, something new is happening. Gardens are established all over the city, on rooftops, on former industrial sites and so on. Locally grown crops are a thing now. Copenhagen is constantly evolving and the city planning and infrastructure are having a direct effect on the people both living and visiting here.
Mit Scandlines Kopenhagen entdecken
Scandlines - Die Dänemarkurlaub-Fähre

Der beste Weg nach Dänemark: Mit Scandlines klimaschonenden Hybridfähren superschnell 60mal ab Puttgarden und Rostock über die Ostsee und weiter nach Kopenhagen. Jetzt mit 5% Online-Rabatt, Pkw-Tickets inkl.  9 Personen, keine Höhenzuschläge
Städtische Landwirtschaft und Architektur
Parks und grüne Oasen waren schon immer ein fester Bestandteil Kopenhagens, aber in letzter Zeit hat sich noch mehr getan. Überall in der Stadt werden Gärten angelegt, auf Dächern, auf ehemaligen Industriegeländen und so weiter. Lokal angebaute Feldfrüchte sind jetzt ein Renner. Kopenhagen entwickelt sich ständig weiter, und die Stadtplanung und die Infrastruktur wirken sich direkt auf die Menschen aus, die hier leben und zu Besuch sind.
Lesen Sie mehr über die praktischen Beispiele
Eine gute Nachtruhe ist ein wichtiger Teil des Urlaubs. Kopenhagen bietet eine sehr vielfältige Auswahl an Hotels und Hostels. Egal ob groß oder klein, luxuriös oder budgetfreundlich finden Sie hier einige Übernachtungsvorschläge.