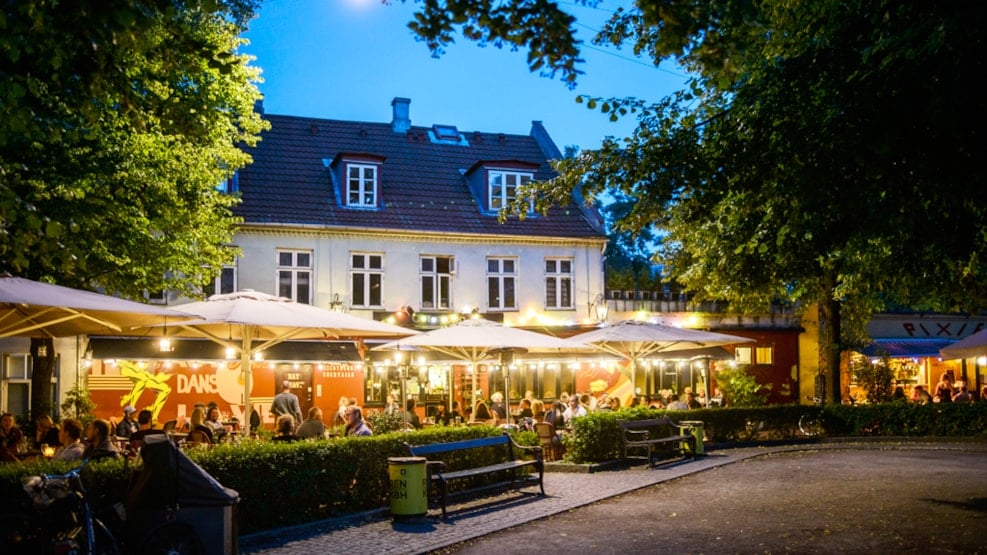 Café Bopa
Café Bopa is a lively and very popular venue in Østerbro. It's name, an acronym of BOurgeouis PArtisans, refers to a group of resistance members who conspired against Nazi-occupants during WWII.

Today, pétanque players have taken over the Bopa Square, a lovely tree-lined spot with a great atmosphere. The café serves breakfast till noon, different brunches till 16:00 on weekends, and they also have a fine selection of light lunch dishes.

On sunny days, the café has outdoor seating in the Bopa Square. There is a small playground for the kids, and the café also has a lovely courtyard where BBQed delights are served in the evening.